with the designated builder
Each Soleils Village woodland circle will have 4 to 11 double cottages. You can choose and reserve a specific lot number by providing a credit card preapproval of only $500 (which you will not be charged) and agreeing to deposit $5,000 in a notary trust account within 10 days. If the notary doesn't receive this token payment within 10 days, your reservation will be cancelled and your unit will be released to another buyer.
Charlevoix geoLagoon – lagoon front – Reserve your slot
Charlevoix geoLagoon – lagoon front – Reserve your slot
Pre-reservations for our location in Charlevoix are available at an estimated price of $990,000 to $1.1 million for a lagoon-front double cottage. Make your reservation today!
WOODLAND RENTAL COTTAGES NEAR THE GEOLAGOON
The cottage model envisaged for the Soleils Village development near the geoLAGOON is a custom 2-unit design that will be factory built by Laprise in a controlled indoor environment. Anticipated turnaround is 12 weeks.
The twin units will be assembled back-to-back, with soundproofing and a connecting door with remote locks. They will then be transported and placed on top of a basement (with 10 ft. ceilings) that could easily accommodate storage, a bathroom and 3 additional bedrooms. Each ground floor will already have 2 bedrooms and a bathroom. A buyer living in one unit could rent the other to a group or family of up to 10 people.
The plans below are preliminary and subject to change.
The cottage shown in our photos and videos is for information purposes only. It is nearly 1,800 sq. ft., not including the optional basement of the same size.
A DREAM HOME ON OR NEAR AN ENCHANTING LAGOON HEATED BY GEOTHERMAL AND OTHER RENEWABLE ENERGY SOURCES
INTERESTED IN ACQUIRING A RENTAL COTTAGE YOU CAN LIST ON ANY PLATFORM?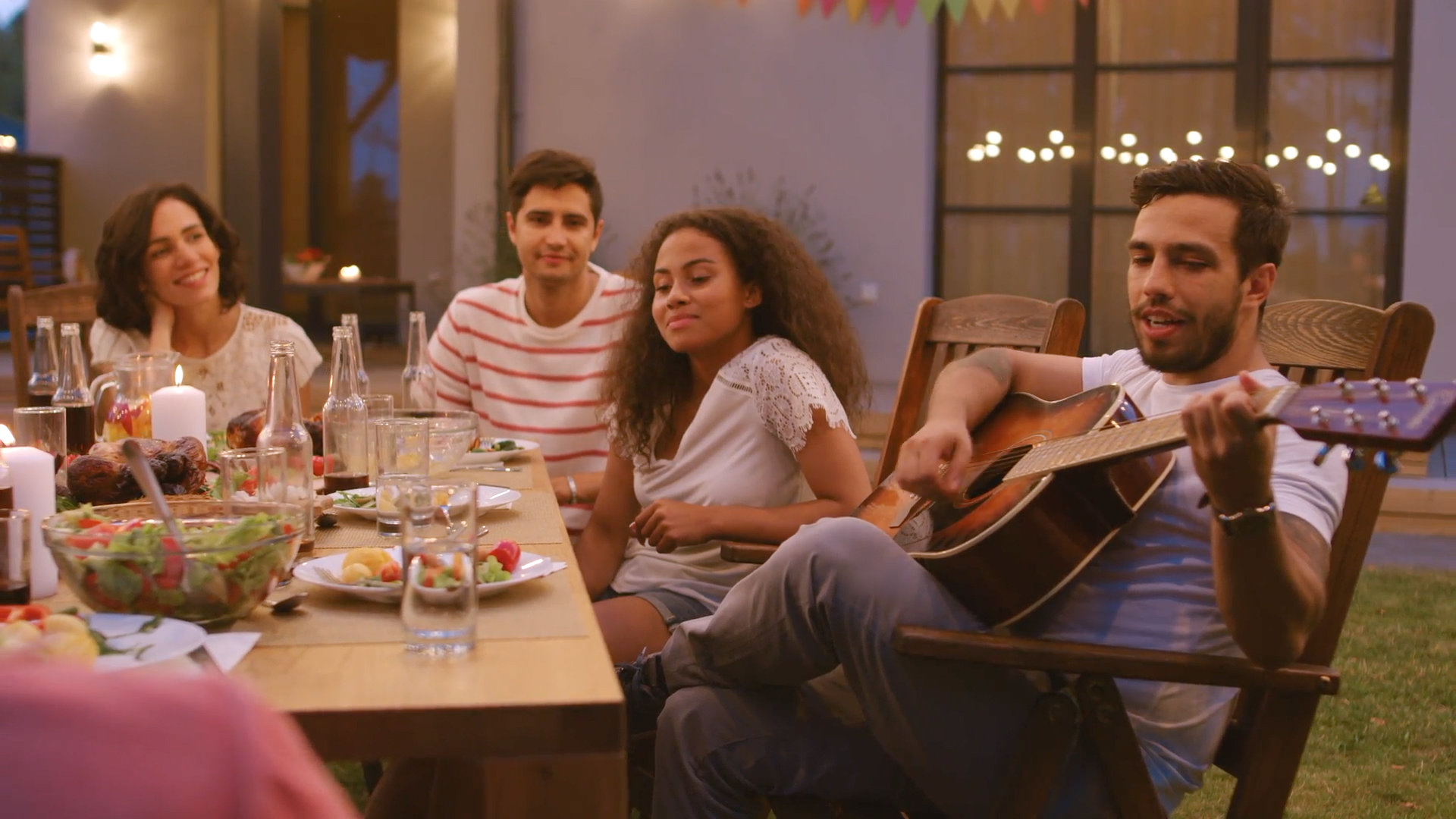 You're in luck! Soleils Village in Petite-Rivière-Saint-François is specifically zoned for tourist accommodations.
Please note: The cost of building and operating the geoLAGOON will be entirely covered by an independent company, so cottage owners will bear no financial burden or responsibility for it.
Third-party housekeeping services
The cottage village will operate as a condominium that manages its own housekeeping and maintenance services. There will be a shared laundry facility stocked with sheets, towels, accessories, and even a limited supply of replacement furniture. You will be free to choose any one of our approved housekeeping companies.
No rental services provided/strong>
Dealing with a property rental and management service can eat up as much as 50% of your rental income. We'd rather give you the freedom to use the platforms of your choice. Rent your cottage yourself in exchange for a small marketing fee and a village membership fee.
MINIMUM RENTAL RATES APPLY
You will be free to list your cottage on Airbnb, Vrbo, WeChalet or any other online platform. Decisions about listings will be entirely up to you as long as you adhere to our rules and rates. Out of respect for all our owner-investors, renting a cottage for less than our standard rates will be prohibited. The minimum nightly rates currently being considered for Soleils Village are:
$399/night per single cottage in fall and spring
$499/night per single cottage in winter and summer.
Higher minimum rates for the lagoon-front cottages will be determined soon.
In addition to the usual condo fees, you simply pay a marketing fee and brand membership fee of $5 each per day per rental unit.
IT'S UP TO YOU TO ESTIMATE YOUR POTENTIAL ROI
We make no promises as to how much you may earn in rental income and have no projections to assist you in your investment decisions.
What we can tell you is that the occupancy rate in the Petite-Rivière-Saint-François area is around 65%. Using this information and the minimum rates listed above, you can estimate your potential rental income.

There are also a number of online tools available, like this one from Vrbo.
Enter the information for a single woodland cottage in Soleils Village (5 bedrooms and 2 bathrooms if you decide to finish the basement) to get an estimate from Vrbo, a subsidiary of the global Expedia Group.
Our development doesn't have a street address yet, but you can use the address of Sentiers des Caps de Charlevoix nearby to get a good idea of the income projections the tool would provide:
61, Chemin du Massif
Petite-Rivière-Saint-François, Québec
G0A 2L0
Using this address on May 29, 2022, Vrbo predicted that a single (not a double) 5-bedroom, 2-bath cottage would "earn up to CA$18,753 per month/Based on properties with 5 bedrooms on Vrbo brands at 75% occupancy."
This estimate is obviously risky and we can't vouch for its reliability for one cottage—let alone two.