with the designated builder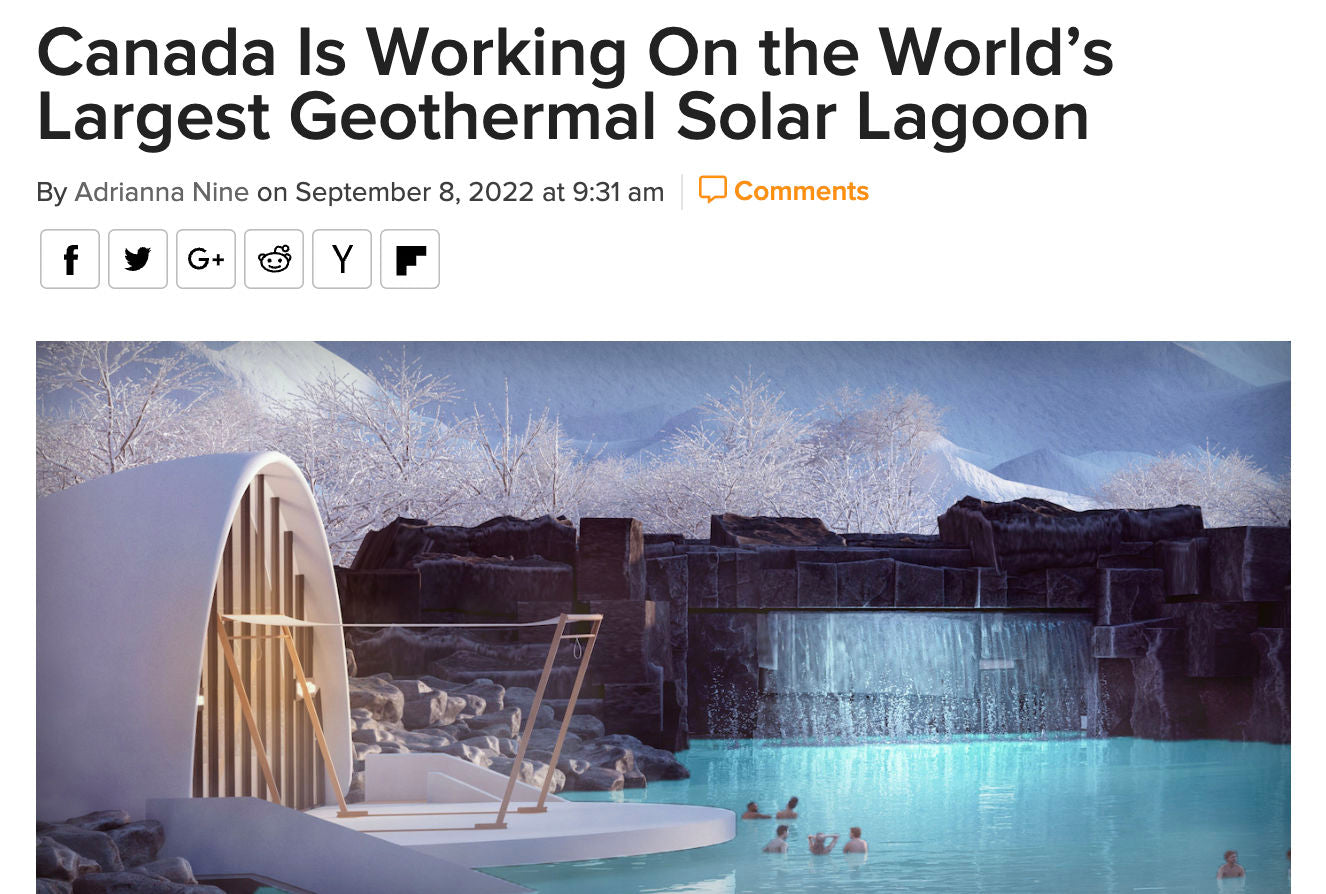 Canada Is Working On the World's Largest Geothermal Solar Lagoon
Read the complete article on extremetech.com
Petite-Rivière-Saint-François has never been considered much of a tourist destination. The tiny Quebec town is typically regarded as a pass-through municipality on the way to Canada's Charlevoix region, an area known for its vast greenery, architecture, skiing, and arts scene. Soon, however, that's going to change. In just a couple of years, Petite-Rivière will be home to geoLAGOON, the world's largest geothermal solar lagoon.
If you're thinking the term "geothermal solar lagoon" looks at first like a jumble of buzzwords, you're not the only one. But each aspect of the self-sufficient, environmentally-friendly destination is carefully planned. The center will be a large, open-air lagoon heated to 100.4 F (38 C) year-round. The heat will come from an "energy ecosystem" consisting of solar, air, and biomass resources, as well as built-in geothermal equipment. Under the lagoon will sit a thermal reservoir heated to 150 F (70 C) by both solar and geothermal energy.
This ecosystem will help power a village of condominiums called Soleils Village, which will contain 150 "Airbnb-type" residences for both short-term and long-term use. These Scandinavian-style residences will be arranged in circular neighborhoods nested within wooded areas near the lagoon. GeoLAGOON will also eventually get a restaurant and a second village called LagonVillage, in which 100 solar-powered "urban-style waterfront cottages" will sit closer to the water.