with the designated builder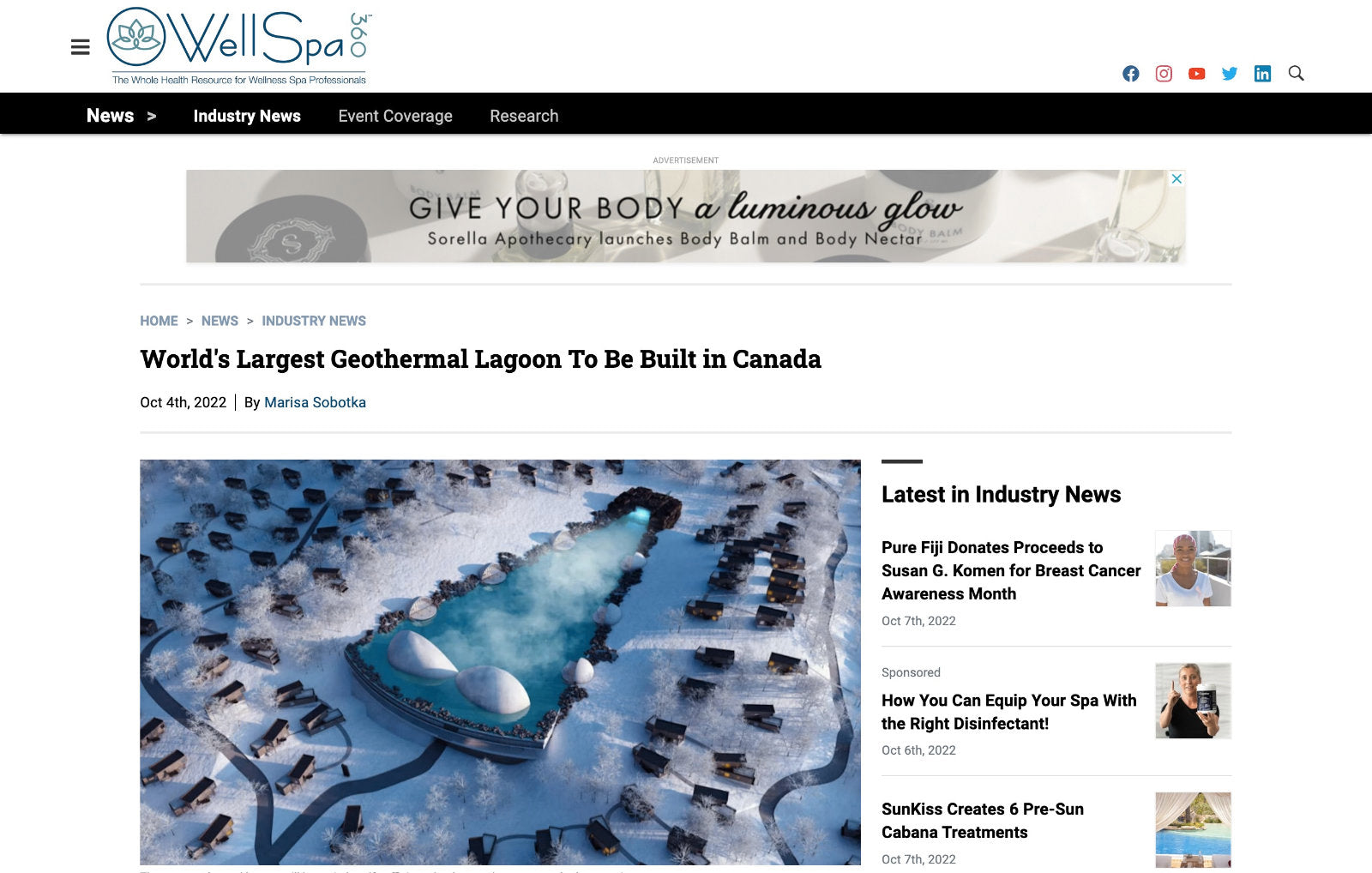 [EN] World's Largest Geothermal Lagoon To Be Built in Canada
Read complete article on wellspa360.com
geoLagon plans to build the world's largest geothermal lagoon in Charlevoix, Canada, according to designboom. The project will take inspiration from the popular Blue Lagoon in Iceland.
The open-air lagoon will feature a patent-pending thermal reservoir heating system keeping the waters at 102°F year round. According to the article, the geoLagon project will be entirely self-sufficient. A thermal reservoir will rest under the lagoon's base, controlled by an energy ecosystem of "geothermal, biomass, photovoltaics and sun heating technologies."
The geothermal lagoon will support hundreds of chalets that create a self-sufficient village, as well. The chalets will absorb solar energy to power the heating pumps, and the project will also reduce groundwater consumption by 90 to 95% via a rainwater recovery and filtering system.
The construction of the project is expected to start in March 2023 and has been divided into three parts: First will be 150 solar-powered chalets, next is the lagoon and last is the 150 dwelling units. There are already plans for three more lagoons located in Laurentides, Lanaudière and the Eastern Townships.
When the geoLagon opens, the cottages will be for sale and can be used to live at or to be rented out to tourists for vacation. Visitors and residents will have access to art galleries, ski resorts, golf facilities, dining options and whale-watching experiences.