with the designated builder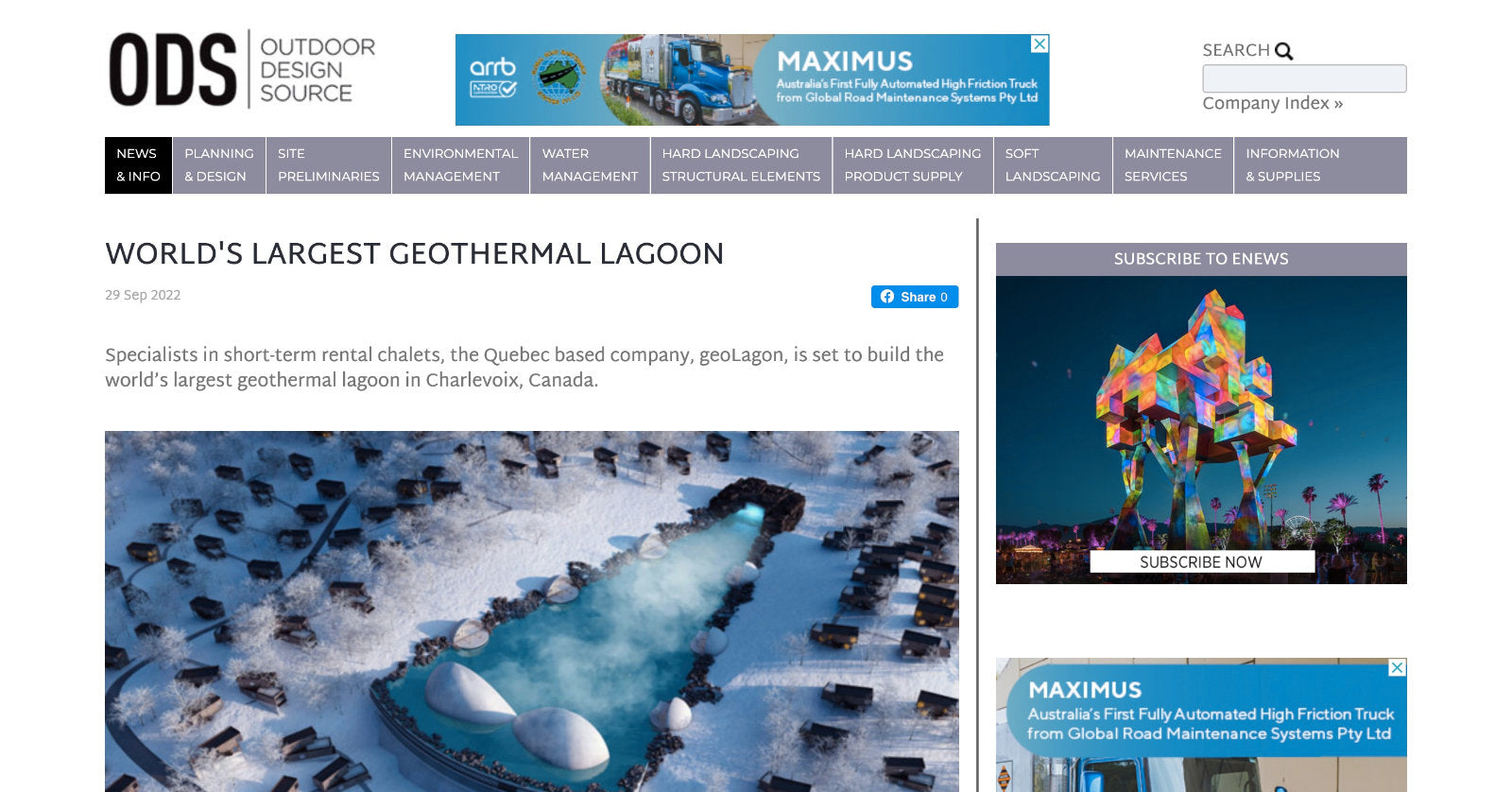 [EN] WORLD'S LARGEST GEOTHERMAL LAGOON
Lire l'article complet sur Outdoor Design Source 
Specialists in short-term rental chalets, the Quebec based company, geoLagon, is set to build the world's largest geothermal lagoon in Charlevoix, Canada.

Set to span over 12,000 square metres, the geothermal lagoon will include hundreds of chalets to buy and rent, art galleries, ski resorts, golf facilities, dining experiences and whale watching.

The geothermal lagoon will feature the patent-pending thermal reservoir heating system. The thermal reservoir will sit underneath the base of the lagoon and be powered by an energy ecosystem. Manufactured to keep the lagoon water at 39 degrees Celsius year-round, allowing visitors a guaranteed warm water, spa experience.

The chalets on site will feature photovoltaic coating that will absorb solar energy and help power the heating pumps.

Canadian sustainable energy firm, Akonovia, has confirmed the geothermal lagoon will be completely self-sufficient. With the hopes of becoming an energy generator in years to come, the lagoon plans to reduce groundwater consumption by 90 to 90 percent with its rainwater recovery and filtration system on site.

The first part of the geoLagon is set to start March 2023 with the construction of 150 solar-powered chalets. The next stage is split in two with the construction of the geothermal lagoon and other dwellings on the property.
Lire l'article complet sur Outdoor Design Source